Every leader hopes that the organization's mission is the singular lens of focus and driver of performance. Truth is, your people are fueled by stress. Near-constant industry disruption and internal competitive cultures impact our focus, productivity, and happiness, leading to the breakdown of communication, trust, and performance - both at work and at home.
Put Your People Back

in the

Driver's Seat
Through customized keynotes, Jannell helps organizations transform their culture of human performance. When your leaders and teams are more aware, focused, empowered, and unafraid, they will elevate their being, thinking, and doing. They will drive more productive and profitable outcomes with everyday decisions, create competitive advantage through fearless risk-taking and innovation, and build high performing habits that help them and your organization thrive under pressure.

No matter the situation — combat, carpool, or corporate deadline — stress and overwhelm manifest the same way in our bodies. We launch into survival mode, which leads to degradations in our focus, our relationships, and our career longevity. Jannell takes leaders and teams on a transformational journey of self-reflection, leaving you with actionable skills to master your internal environment, command your mindset, and elevate your performance. She will help you live a more present and connected life — increasing productivity, facilitating creativity, and improving performance with your teams both at work and at home.
45-60 minute presentation
This program is perfect for:
Executive Leaders looking to operate more effectively under pressure, build self-awareness, improve the clarity of purpose & authenticity, and develop calculated risk-taking practices in high-stakes business environments

Equipping teams with skill-sets to accelerate professional success and joy, without sacrificing health and relationships along the journey

Organizations seeking an increase in individual and team resilience and overall well-being

Teams aiming to master their internal environment to combat stress, improve performance, and build mental strength
The audience will leave with:
A leadership action plan to bolster self-mastery and performance that includes mindfulness training, values & purpose alignment, and fostering connection across all levels of the organization

Leaders who understand how to drive a mindful culture shift around psychological safety, trust, focus, productivity, authenticity & performance

Team members who thrive in any environment, and can manage stress, improve resilience, and find joy in the journey both at work and at home

Specific skill-sets to break-through mental barriers and grow individual and organizational capabilities through uncertainty and change
Experience How Jannell Helps You


Lead

and

Live Better
A U.S. Air Force veteran, Dr. Jannell MacAulay has managed human performance under high-stress situations for over two decades. As a military leader and combat pilot, she experienced the same stress, frustration, and fears that leaders and teams in corporate America face daily in their personal and professional lives. Her own personal journey led to earning her Ph.D. with work in the field of strategic health and human performance. With her innovative leadership style, she was the first leader to introduce mindfulness as a proactive performance strategy within the US military.
She continues to consult within the DoD, DoJ, and corporate America delivering keynotes, training, and a high-performance mindset training program that she developed with Pete Carroll of the Seattle Seahawks and Dr. Michael Gervais, a high-performance sports psychologist.
Jannell is a TEDx speaker and mother of two, who is on a mission to help leaders and organizations excel in high-stress and rugged environments, by showing them how to lean into each moment.
"Take the time to not just hear Dr. MacAulay's message, but actually, allow yourself to prescribe to the notion that you control your success in your personal and professional growth."
JAMES SCHRAM

|

Sr. Vice President, Business Development, Atlanta Motor Speedway
"Jannell was the best speaker we've ever had- authentic, inspiring, and compelling!"
LEE FISHER

|

Dean of Cleveland- Marshall School of Law
"Jannell is the leading expert in mindfulness and wellness in the context of military training and operations. Get her in front of your team as soon as you can!"
COLONEL

|

Colonel, Air Force Wing Commander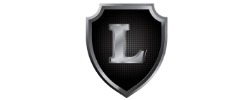 "Learning how I could be the best ME, was one of the best lessons I've learned in my life!  Through these concepts, I'm more focused, more 'present,' more patient, more communicative, and most of all… I'm a better me than I've ever been in my life."
Tim "Chachi" Pachasa, CMSgt USAF Retired

|

Owner/Founder of CAPE LEAD
"She's a fantastic representation of a mindful leader and an inspiration to individuals who strive for mindful change in order to connect with others."
Piotr Piasecki

|

TEDx Attendee
"Jannell's mindfulness presentation to myself and my LightWorkers team had an instant effect – she inspired us all to be more present, ultimately resulting in higher productivity and creative drive which is important in a fast-paced entertainment environment. Jannell's insights also allowed me to evolve my leadership skills. I've now included the 'Mindful Minute' in weekly meetings. It is clear to us that Jannell is a fellow 'LightWorker' as she herself is lighting the way for future leaders."

Terra Harper

|

Vice President/General Manager at Lightworkers Media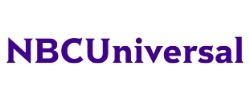 "I had the pleasure of attending a seminar that Jannell hosted at our NBCUniversal offices in LA. She shared her own incredibly inspiring story as a way of leaning in to talk openly about how stress in our careers can truly impact our ability to make influential decisions. She shared tools and techniques that we could practice day today to improve our own performance during stressful periods. Her delivery combined with her openness made for a really moving and motivating experience."
Alison Mathers | Director Executive Search & Co-chair International Women's Network
The
Mindful Leadership
Guide
Unlock the power of mindfulness
for yourself and your organization with this step-by-step guide that helps you:
Develop a personal mindfulness practice to be the mindful leader your organization needs

Create an organizational culture rooted in mindfulness skills that cultivate connection and presence

Build personal and team resources to thrive in high-stress environments