Work-life balance is an overstated myth


if you don't prioritize

YOU
Today's organizations

are

fueled by

stress

Leaders and teams are urged to get to tomorrow fast, at the expense of seeing the joy inside the moments of today. As a result, this never-ending culture of competitive stress and "busy"ness impacts our focus, productivity, and happiness, leading to the breakdown of communication, trust, and performance - both at work and at home. 

On her own journey toward sustainable high performance in a chaotic world, as a USAF Lieutenant Colonel, a parent, and a military spouse, Jannell's Ph.D. research helped her develop techniques that can enable all leaders and teams to slow down, focus, and consistently perform at a high level within their work and life spaces.
One 4-hour Training/Workshop
Guiding leaders and management through the alignment of personal values to the organizational mission. Also focuses on key elements of creating and sustaining cultures of optimal performance.
The audience will leave with:
Stress management, burnout prevention, & recovery techniques

Training your mind for optimal focus and attention

Maintaining work life harmony
Includes pre-event discovery call to discuss the challenges of the team and company culture.
Two 4-hour Training/Workshops
Session 1:
Empowering your leadership to lead themselves and implement mindfulness within their teams to increase performance & productivity.
Session 2:
Interactive exercises with leaders and teams on practicing mindfulness, stress management, and training their minds for optimal focus, performance, and fulfillment both at work and at home.
Includes two pre-event discovery calls, and pre-event introductory webinar for all participants.
Two-Day Training/Workshops
Session 1:
Consultative engagement with your leadership to assess and address current barriers to high performance. Followed by the creation of an instantly applicable action plan for the leaders to increase performance & productivity.
Session 2:
Education and mindset skills training with all levels of the organization to create cohesive teams that do work and life better. The end result is a high-performing culture with a sustainable pathway to mental strength, emotional regulation, and organizational resilience.
Includes two pre-event discovery calls, and pre-event introductory webinar for all participants.
A U.S. Air Force veteran, Dr. Jannell MacAulay has managed human performance under high-stress situations for over two decades. As a military leader and combat pilot, she experienced the same stress, frustration, and fears that leaders and teams in corporate America face daily in their personal and professional lives. Her own personal journey led to earning her Ph.D. with work in the field of strategic health and human performance. With her innovative leadership style, she was the first leader to introduce mindfulness as a proactive performance strategy within the US military.
She continues to consult within the DoD, DoJ, and corporate America delivering keynotes, training, and a high-performance mindset training program that she developed with Pete Carroll of the Seattle Seahawks and Dr. Michael Gervais, a high-performance sports psychologist.
Jannell is a TEDx speaker and mother of two, who is on a mission to help leaders and organizations excel in high-stress and rugged environments, by showing them how to lean into each moment.
Experience How Jannell Helps You
Lead

and

Live Better
"Take the time to not just hear Dr. MacAulay's message, but actually, allow yourself to prescribe to the notion that you control your success in your personal and professional growth."
JAMES SCHRAM

|

Sr. Vice President, Business Development, Atlanta Motor Speedway
"Jannell was the best speaker we've ever had- authentic, inspiring, and compelling!"
LEE FISHER

|

Dean of Cleveland- Marshall School of Law
"Jannell is the leading expert in mindfulness and wellness in the context of military training and operations. Get her in front of your team as soon as you can!"
COLONEL

|

Colonel, Air Force Wing Commander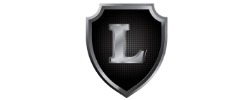 "Learning how I could be the best ME, was one of the best lessons I've learned in my life!  Through these concepts, I'm more focused, more 'present,' more patient, more communicative, and most of all… I'm a better me than I've ever been in my life."
Tim "Chachi" Pachasa, CMSgt USAF Retired

|

Owner/Founder of CAPE LEAD
"She's a fantastic representation of a mindful leader and an inspiration to individuals who strive for mindful change in order to connect with others."
Piotr Piasecki

|

TEDx Attendee
"Jannell's mindfulness presentation to myself and my LightWorkers team had an instant effect – she inspired us all to be more present, ultimately resulting in higher productivity and creative drive which is important in a fast-paced entertainment environment. Jannell's insights also allowed me to evolve my leadership skills. I've now included the 'Mindful Minute' in weekly meetings. It is clear to us that Jannell is a fellow 'LightWorker' as she herself is lighting the way for future leaders."

Terra Harper

|

Vice President/General Manager at Lightworkers Media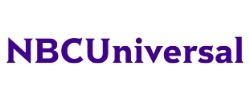 "I had the pleasure of attending a seminar that Jannell hosted at our NBCUniversal offices in LA. She shared her own incredibly inspiring story as a way of leaning in to talk openly about how stress in our careers can truly impact our ability to make influential decisions. She shared tools and techniques that we could practice day today to improve our own performance during stressful periods. Her delivery combined with her openness made for a really moving and motivating experience."
Alison Mathers | Director Executive Search & Co-chair International Women's Network
The
Mindful Leadership
Guide
Unlock the power of mindfulness
for yourself and your organization with this step-by-step guide that helps you:
Develop a personal mindfulness practice to be the mindful leader your organization needs

Create an organizational culture rooted in mindfulness skills that cultivate connection and presence

Build personal and team resources to thrive in high-stress environments