A U.S. Air Force veteran, Dr. Jannell MacAulay has managed human performance under high-stress situations for over two decades. As a military leader and combat pilot, she experienced the same stress, frustration, and fears that leaders and teams in corporate America face daily in their personal and professional lives. Her own personal journey led to earning her Ph.D. with work in the field of strategic health and human performance. With her innovative leadership style, she was the first leader to introduce mindfulness as a proactive performance strategy within the US military.
She continues to consult within the DoD, DoJ, and corporate America delivering keynotes, training, and a high-performance mindset training program that she developed with Pete Carroll of the Seattle Seahawks and Dr. Michael Gervais, a high-performance sports psychologist.
Jannell is a TEDx speaker and mother of two, who is on a mission to help leaders and organizations excel in high-stress and rugged environments, by showing them how to lean into each moment.
Experience How Jannell Helps You
Lead

and

Live Better
"Take the time to not just hear Dr. MacAulay's message, but actually, allow yourself to prescribe to the notion that you control your success in your personal and professional growth."
JAMES SCHRAM

|

Sr. Vice President, Business Development, Atlanta Motor Speedway
"Jannell was the best speaker we've ever had- authentic, inspiring, and compelling!"
LEE FISHER

|

Dean of Cleveland- Marshall School of Law
"Jannell is the leading expert in mindfulness and wellness in the context of military training and operations. Get her in front of your team as soon as you can!"
COLONEL

|

Colonel, Air Force Wing Commander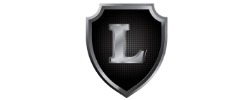 "Learning how I could be the best ME, was one of the best lessons I've learned in my life!  Through these concepts, I'm more focused, more 'present,' more patient, more communicative, and most of all… I'm a better me than I've ever been in my life."
Tim "Chachi" Pachasa, CMSgt USAF Retired

|

Owner/Founder of CAPE LEAD
"She's a fantastic representation of a mindful leader and an inspiration to individuals who strive for mindful change in order to connect with others."
Piotr Piasecki

|

TEDx Attendee
"Jannell's mindfulness presentation to myself and my LightWorkers team had an instant effect – she inspired us all to be more present, ultimately resulting in higher productivity and creative drive which is important in a fast-paced entertainment environment. Jannell's insights also allowed me to evolve my leadership skills. I've now included the 'Mindful Minute' in weekly meetings. It is clear to us that Jannell is a fellow 'LightWorker' as she herself is lighting the way for future leaders."

Terra Harper

|

Vice President/General Manager at Lightworkers Media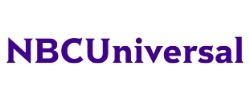 "I had the pleasure of attending a seminar that Jannell hosted at our NBCUniversal offices in LA. She shared her own incredibly inspiring story as a way of leaning in to talk openly about how stress in our careers can truly impact our ability to make influential decisions. She shared tools and techniques that we could practice day today to improve our own performance during stressful periods. Her delivery combined with her openness made for a really moving and motivating experience."
Alison Mathers | Director Executive Search & Co-chair International Women's Network
Discover

 

Your

Full Potential
Which option will drive the best results for your organization?

Unlock your potential for building a high-performance life at work and at home. The audience will leave with actionable steps to elevate themselves from surviving to thriving in the face of everyday stress. 
Customized in-person and virtual training that creates a culture shift starting with the leadership. A framework to create sustainable excellence and profitability.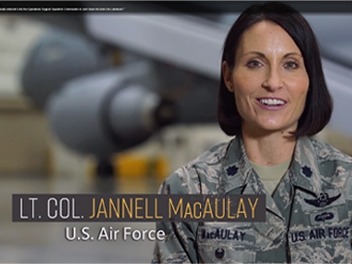 Lt. Col. Jannell MacAulay Shares How She Revolutionized Military Training
In this episode of Role Modeling, we hear from Lt. Col. Jannell MacAulay, pilot in the US Air Force, who was eventually selected to be the Operations Support Squadron Commander at Joint Base McGuire-Dix-Lakehurst.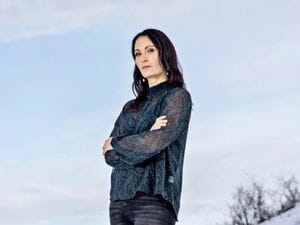 How Four Women Destroyed 1,200 Tons of Poison Gas — and Defused a Crisis
An obscure Defense Department team had nine months to make a stockpile of Syria's chemical weapons disappear. In doing the impossible, Lt. Col. Jannell MacAulay and three other women helped avert a global showdown and saved untold lives.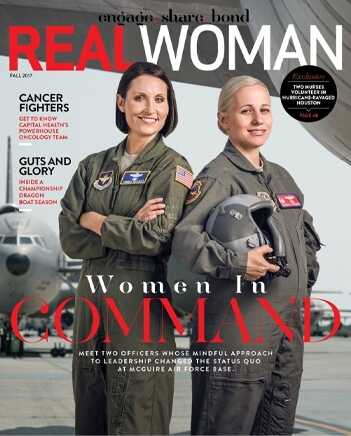 Female Air Force Commanders Are Shaking Up the Status Quo
As Air Force Commander of the 305th Operations Support Squadron at McGuire Air Force Base, Lt. Col. Jannell MacAulay focused on mindfulness and compassion. She handed the baton to Lt. Col. Michele Lobianco, who brought her own style, dialing in on self-actualization and love for her airmen. Using their own distinctive approaches, they are changing the face and the meaning of a commander. And military leadership may never be the same.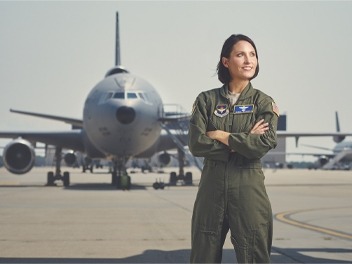 Bringing Mindfulness to the US Air Force
Jannell MacAulay teaches pilots that mindfulness is a resource that makes you even more badass or more high-performing than you already are.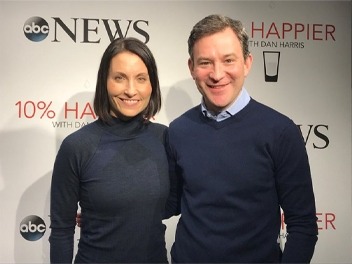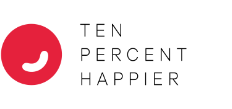 10% Happier
Dr. Jannell MacAulay, a Lt. Col. and flight instructor in the United States Air Force, sees mindfulness meditation as national security asset.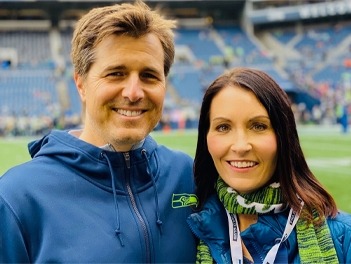 Jannell MacAulay: Air Force, Parenting, Health
Lt. Col. Jannell MacAulay is currently the Commander of the 305th Operations Support Squadron at Joint Base McGuire-Dix-Lakehurst in New Jersey. She leads a joint team responsible for supporting rapid global mobility to missions ranging from in-flight refueling to combat operations to humanitarian relief.

It is imperative to prepare our military with the mindset skills to not only fundamentally transform their individual lives post-duty, but to function as mental pre-hab in preparation for the necessary physical and mental stressors of active duty. It is time to transform the third largest organization and employer of our country from the inside out.
Compete to Create has partnered with Dr. Jannell MacAulay, Lt. Col., USAF retired (combat pilot, military operational commander, and performance specialist) to bring their Finding Your Best training to the various military, government, and first responder branches.
Calling back to the traditions of the ancient warrior, where a disciplined mind enabled smart and contemplative split-second decisions, scientifically researched and evidence-based mindset skills can fill a vital training gap and ensure each individual human weapon has the psychological flexibility to excel both personally and professionally to reach their full potential. Warrior's Edge provides the essential psychological tools to train one's mind and command your thoughts under stress— no matter which arena you are in.
The
Mindful Leadership
Guide
Unlock the power of mindfulness
for yourself and your organization with this step-by-step guide that helps you:
Develop a personal mindfulness practice to be the mindful leader your organization needs

Create an organizational culture rooted in mindfulness skills that cultivate connection and presence

Build personal and team resources to thrive in high-stress environments